CARTOON PICKS WEEK 9 – The Steelers Almost Get Trapped
on
November 9, 2020
at
12:01 am
I was driving back from a doctor's appointment on Friday and listening to a local Portland sports radio station. They were discussing the upcoming games, analyzing which teams looked the best, who is in the lead for awards, and the like. They started talking about Mike Tomlin as a coach of the year candidate. This made me smile. Tomlin is a good coach, but the reason this team is winning is because their incredible defense is no longer trying to prop up Mason Rudolph. They then said something that made me almost blow through a red light because I was too busy laughing. They said "Yeah, I think Tomlin deserves coach of the year, because they are always prepared".
I will take this moment to link this old comic of mine.
Kind of like how Andy Reid's greatest nemesis as a coach is the clock, Tomlin's greatest weakness as a coach is bad teams on the road. It is unbelievable how often the Steelers have played down to opponents under Tomlin. Not even all of them are losses, but almost all of them are embarrassing. How many amazing Steelers seasons have been ruined by a random-ass loss to the Jets or Jaguars? How many seeds in the playoffs have they just lost out on because they ate shit against a team they should have blown out? It feels like without these embarrassing losses and Big Ben injuries, the Steelers probably could have had a Patriots-esque run of dominance over the past two decades. Ben injuries are a bigger part of that, but we can't rule out the dumb stuff like this.
ANYWAY I finally picked a Raiders game right. Thank god those Chargers can't catch a break, or a game winning TD. Those uniforms were absolute fire though.
Daniel Jones proved me right and beat Washington again! Our team has such low standards of success that when he took a terrible sack at the end of the game and didn't fumble the ball, the announcers literally praised it. Look, Giants fans, this is good! He didn't drop the ball after he was blind to horrible 3rd down pressure! This team is pathetic. At least we won't win another game and just have to count on the Jags pulling off a win to sneak back into the #2 draft slot. I'm also happy for Logan Ryan getting the game INT after his heartwarming week of news.
The Bears are trash on offense. I think the only time the Bears have ever had a good offense was that one season under Jay Cutler, and the games when Sexy Rexy was on target. I feel like Chicago is doomed to always suck on offense while having a good defense.
The Vikings and Falcons are being very irritating and now winning games when I had finally just written them off. I'm going to have to go back at the end of the year and find out which teams I picked wrong the most, besides the Raiders. It also looks like I now officially have to take the Dolphins seriously.
Lastly, holy moly was it satisfying to see Tom Brady and the AB redemption game go so horribly wrong. Thank you, Saints. That 4th down across-body lame duck Tom threw while scrambling was maybe the worst throw I've ever seen him make.
Anyway another week where I sucked ass. These middle season weeks are the worst.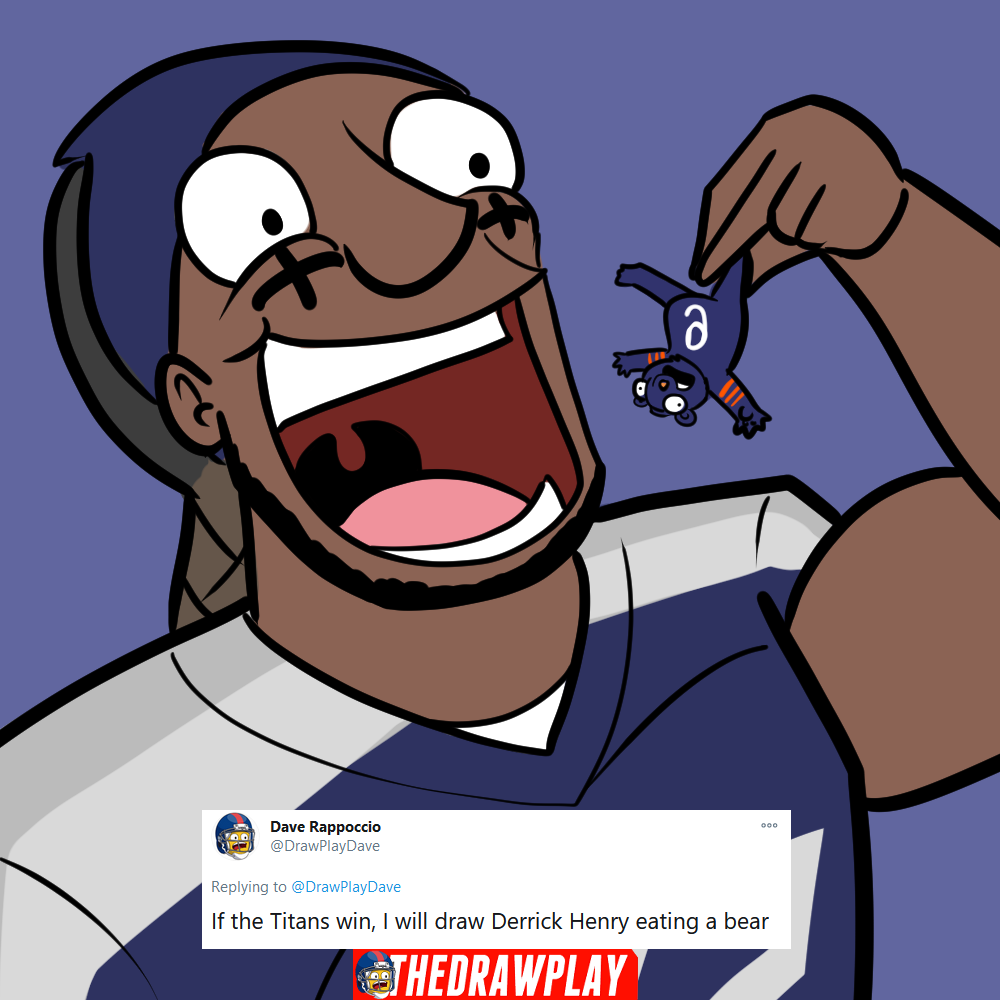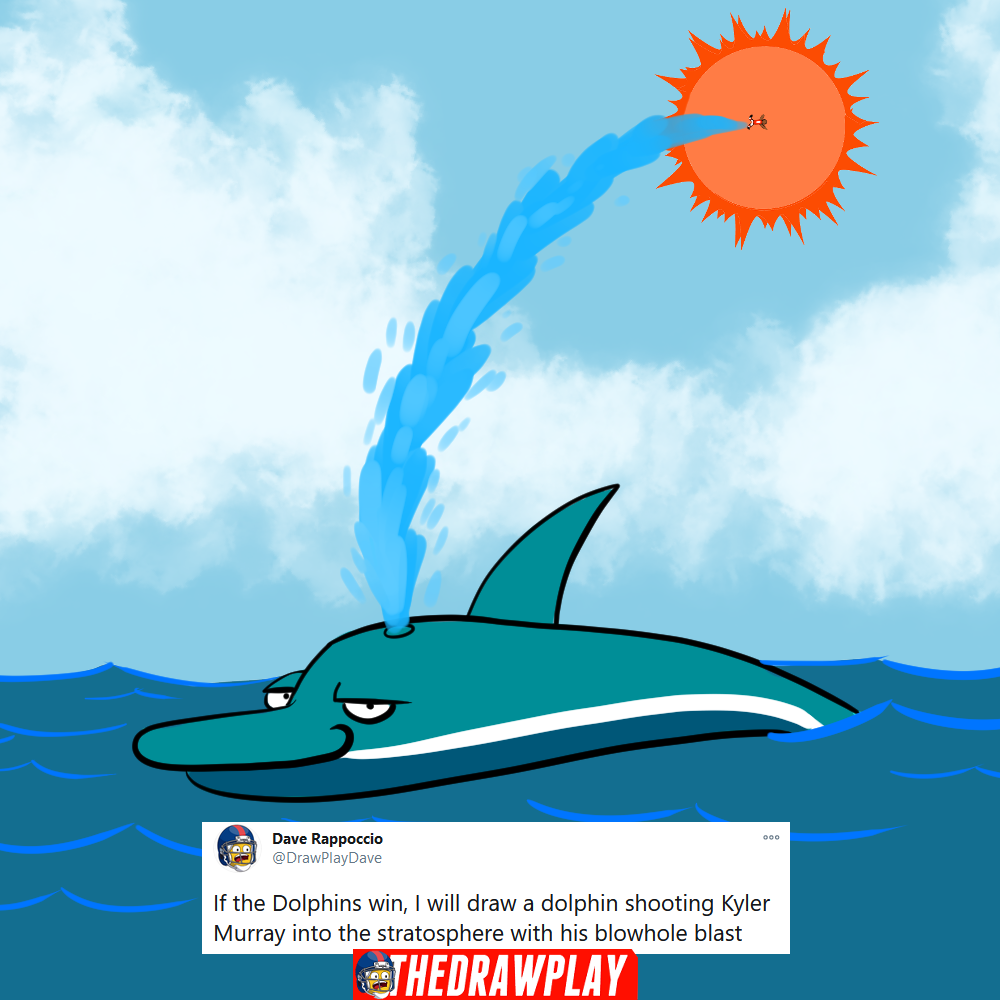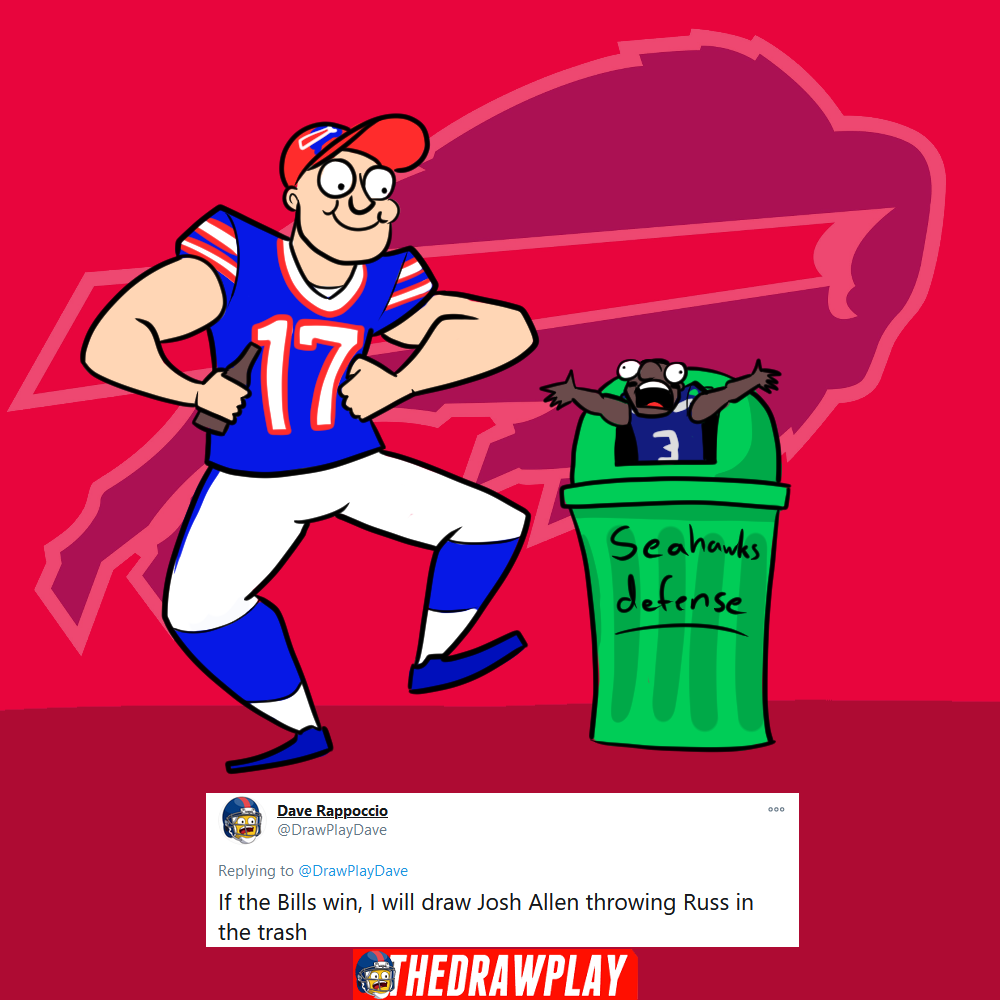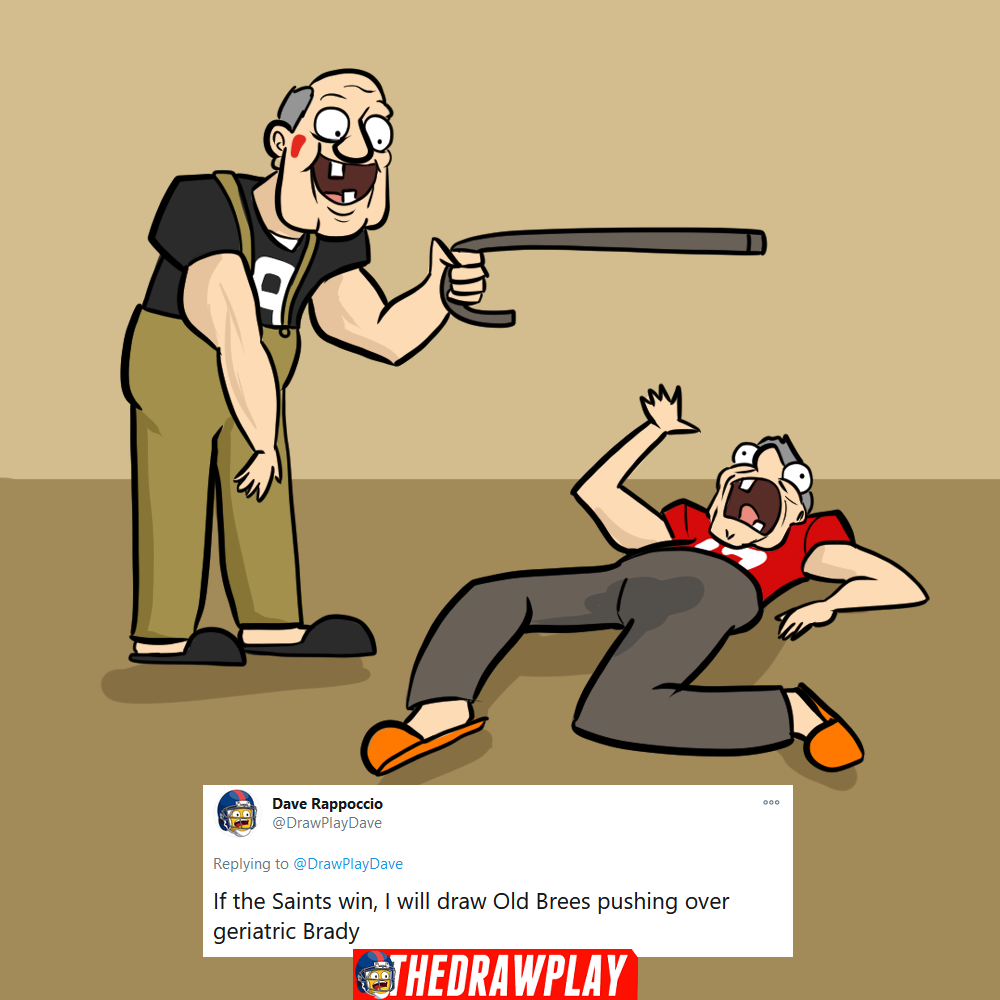 COLTS @ TITANS
Titans bounced back! Colts are a good team, but I don't think they are a great team. This should be close, but I gotta roll with my boy Henry.
If the Colts win, I will draw Philip Rivers Centaur stomping on Ryan Tannehill

TEXANS @ BROWNS
This is the make or break game for the Browns season, I believe. This is a Texans team that is mediocre at best. If the Browns are gonna reach the playoffs, this is the kind of game they have to win, especially to keep pace in the AFCN. So here we are, Browns. You win this winnable game, you stay in the conversation. You lose this game, we might have to write you off. 
If the Texans win, I will draw Walrus Romeo Crennel eating the Brownie

TEAM @ LIONS
Gotta keep believing in the chaos theory. The Lions will win this one and the NFCE will continue to toil.
If the TEAM wins, I will draw Alex Smith hugging a W for the first time in ages.

BUCS @ PANTHERS
I do not think the Bucs are as bad as they looked against the Saints. That was clearly just one of those anomaly blowouts that happens from time to time, and the Saints clearly had that game circled on the calendar. The Bucs will bounce back, but the Panthers will continue putting up a fight.
If the Panthers win, I will draw Teddy Bridgewater selling us the TB5 method

EAGLES @ GIANTS
The Eagles beat the Giants like the Giants beat the TEAM. Carson Wentz is supremely generous with the ball, except to the Giants. I have no idea why this team has our number, but they do.
If the Giants win, I will draw Daniel Jones as Indiana Jones

JAGUARS @ PACKERS
Yikes!
If the Jaguars win, I will draw Jake Luton, Duval Hero

BILLS @ CARDINALS
The Cardinals are alright and the Bills got back on track. I genuinely have no idea who to pick here, so I flipped a coin and went Bills.
If the Cardinals win, I will draw Josh Allen stuck on a cactus

CHARGERS @ DOLPHINS
The Dolphins are legit. The Chargers will obviously continue to Charger. I'm starting to wonder if the Chargers don't have any fans because they've all died from heartbreak and heart attack.
If the Chargers win, I will draw Justin Herbert electrifying a pool with a dolphin in it

BRONCOS @ RAIDERS
Maybe my Raiders luck will turn around. This is a game they should definitely win.
If the Broncos win, I will draw Drew Lock dancing on the Raiders Roomba

SEAHAWKS @ RAMS
The Hawks defense is agonizingly bad for the first time in ages, but I still don't believe in the Rams.
If the Rams win, I will draw Aaron Donald rubbing his ass on a 12 jersey

BENGALS @ STEELERS
Now we enter the game of "which lesser team will the Steelers choke up a loss against? I can't pick against the Steelers, but I have to wonder when it will happen.
If the Bengals win, I will draw the Bengals activating their Trap Game card

49ERS @ SAINTS
The 49ers are kind of depressing to watch. You can see the team that reached the Super Bowl is still in there, but they are just so utterly gutted by injury. The Saints appear to be back on the menu for the NFCS title.
If the 49ers win, I will draw sexy Jimmy prospector in Mardi Gras fashion

RAVENS @ PATRIOTS
The Patriots gotta win this game if they want to convince me they ain't a pile of shit.
If the Patriots win, I will draw Cam Newton cradling his son, Lamar Jackson

VIKINGS @ BEARS
The Bears and the Vikings, two teams I love to get wrong. There is no way this ends well for me.
If the Vikings win, I will draw viking Kirk Cousins with a bear skin coat
—
Joe Biden isn't good enough, but man it felt good to finally get a W after so long. Don't let yourself get complacent and stop fighting, but it's okay to celebrate for the first time in a while.
—