CARTOON PICKS WEEK 14 – Atlanta Wins The Choke Bowl
on
December 14, 2020
at
12:01 am
Chargers/Falcons lived up to billing! Both teams tried to give that game away at the end, but the Falcons tried harder. I thought the Chargers might do it, especially after that first half clock debacle, but they stuck with it and won a game. A game that did nothing but damage their draft position.
I don't know how the Chargers are so bad at managing the clock. They might be the worst I've ever seen. Andy Reid's worst moments had nothing on the Chargers. Two years ago the Chargers were playoff contenders and almost stole the #1 seed from the Chiefs. That year a lot of black coaches were fired and it caused some racial discussion about how racist the NFL is, but I thought the biggest instance of racism that year wasn't all the (honestly bad) coaches that got fired, but that Anthony Lynn, another black coach, didn't get any real credit as a coach of the year candidate. I thought the Chargers were sneaky incredible that season and Lynn deserved attention for it. I don't know what has happened since. I don't know why the Chargers have been such a disaster since then. Lynn could get let go this off-season and I don't think too many people would have a problem with it.
This was a pretty normal week. We are in the late season, and at this point we kinda know who is good and who isn't, so games are easier to predict. I will say that there is one more team that has been the bane of my existence this year, and that is the Bears. I can't go a week without getting at least one of the Vikings, Raiders, or Bears games wrong. Fuck the Bears.
The Titans clobbered the Jaguars to get back on track, the Hawks got a nice bounceback against the Jets, and the entire NFCE except the Giants won. The Eagles looked better with Hurts, the TEAM is probably the best team in the division if Alex stays healthy, and even Dallas has found some stability after being cast into the fire mid-season. The Giants rushed Jones back into a game he should have rested for and Jones still sucks against good teams so the Giants had a vintage early season loss where the defense played great and it didn't matter because the offense was a struggle bus falling off a bridge.
Did pretty good again, the consequence of things being settled in.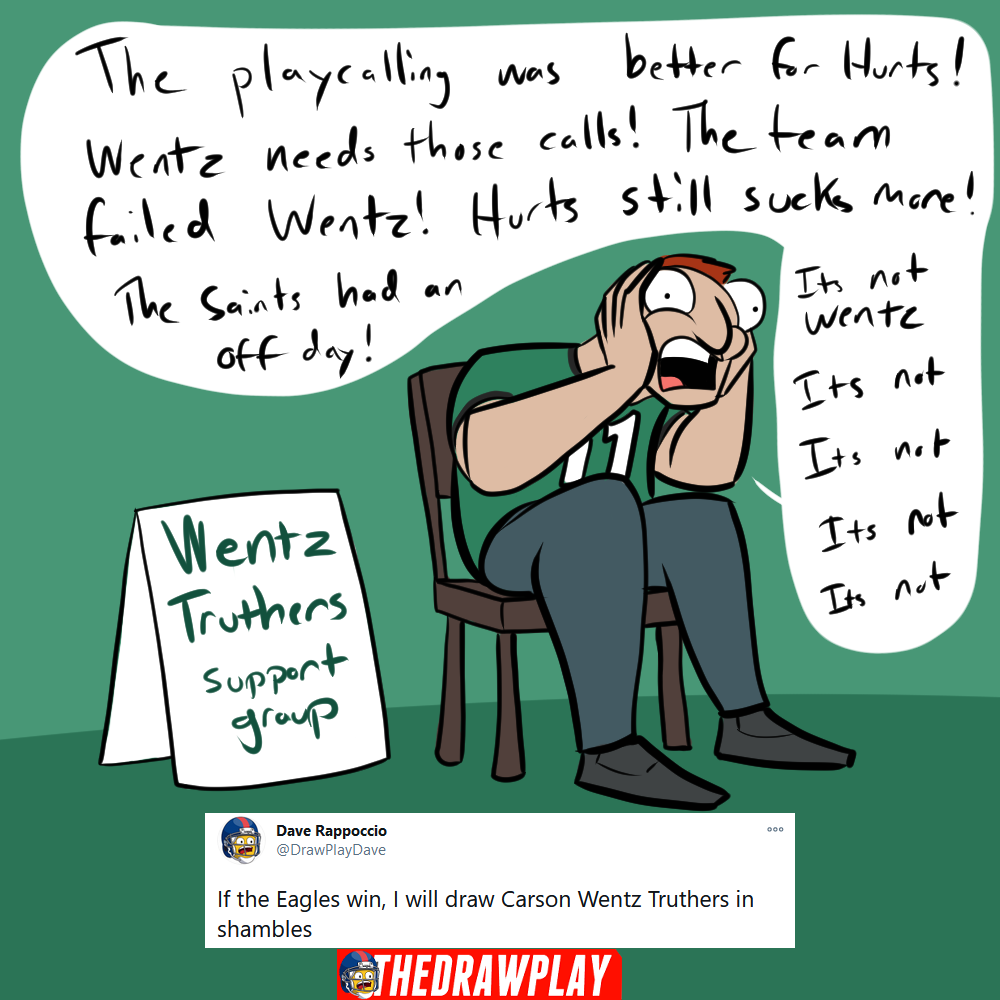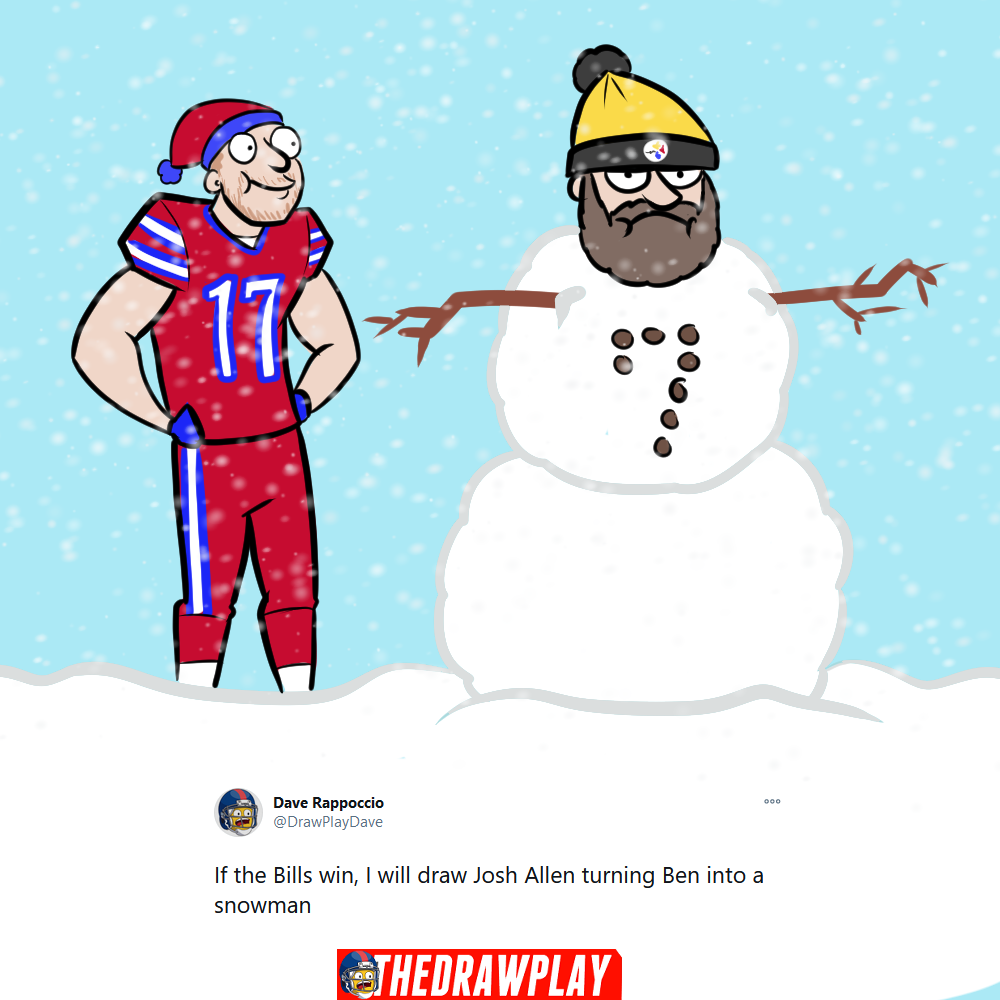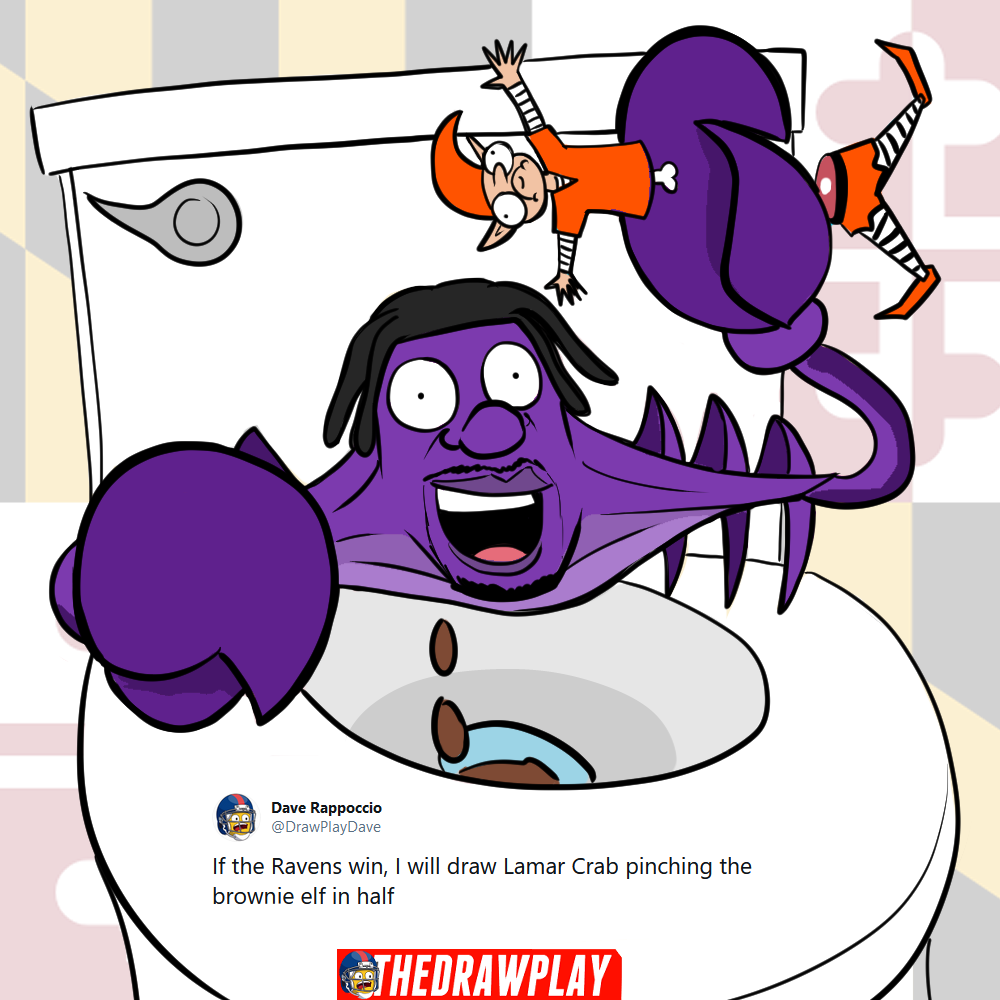 CLOSING IN ON THE END!
CHARGERS @ RAIDERS
The Raiders lost my respect when they almost blew it to the Jets and there's nothing more Gruden then falling apart late in the season after having a chance. However, this is the Chargers.
If the Chargers win, I will draw Justin Herbert as Zeus
BILLS @ BRONCOS
The Bills are going to the playoffs, they are gonna win the division, man what a time to be alive.
If the Broncos win, I will draw Drew "pop and" Lock
PANTHERS @ PACKERS
The Packers are a dull team. Another one of those teams that is just plain good but not in a fun way, just a competent way. Patriots-esque. We've seen this before, so the Packers are boring to watch. I hope the Panthers can sneak a win but I doubt it, just another dull Packers victory.
If the Panthers win, I will draw a black cat mauling Aaron Rodgers in the face

TEXANS @ COLTS
The Texans couldn't even beat the damn Bears. THE BEARS! MITCH TRUBISKY! Even the crappy Texans should have been able to do that. Instead Mitch styled on them and Watson got hurt. What a disgrace this year has been for Houston.
If the Texans win, I will draw JJ Watt taking Centaur Philip Rivers out back with a rifle in hand

LIONS @ TITANS
The have genuinely looked like a better team since jettisoning Matty Patty into the sun. I don't know if they have what it takes to stop the Titans and El Tractorcito though. Also I think Stafford got hurt at the end too.
If the Lions win, I will draw a broken down Tractorcito

BEARS @ VIKINGS
No matter who I pick here, I'll be wrong, so I'm picking the Bears because I actually like the Vikings and now we can see if I can curse them into success
If the Vikings win, I will draw myself giving my life energy to Kirk Cousins

SEAHAWKS @ TEAM
Alex Smith suffered a minor injury late in the SF game, but if it does affect him at all the TEAM is screwed because Dwayne Haskins is straight trash.
If the TEAM wins, I will draw Alex Smith keeping Russ in a jar with a stick and a leaf, like he's a frog

PATRIOTS @ DOLPHINS
The Patriots pretty much got eliminated from the playoffs when the Rams got belated revenge on them Thursday night. Cam just…isn't it. Stidham isn't it. This team no has a QB crisis and needs to plan for next year. The Dolphins are probably relishing the chance to deliver the killing blow in Miami, Belichick's notorious Achilles heel.
If the Patriots win, I will draw Belichick kicking a dolphin

JAGUARS @ RAVENS
I'm not sure if the Ravens are good or not (they haven't played the Browns yet as I write this) but the Jaguars are arguably openly tanking harder than the Jets are, just hoping they can get lucky enough to squeak out that Lawrence pick.
If the Jaguars win, I will draw them throwing the #1 pick down a well

BUCS @ FALCONS
I'm looking forward to the Bucs inevitably losing in the wildcard round to whatever disaster wins the NFCE. It's gonna happen, and it's gonna own.
If the Falcons win, I will draw Matt Ryan sensually dancing

49ERS @ COWBOYS
Honestly the Cowboys might win this one. I still think they'd have easily won the division if they didn't get sent to QB hell after Dak died. They have found some sort of mild identity lately, they are just stuck too deep in the hole. I'll take the 49ers just because fuck the Cowboys.
If the Cowboys win, I will draw Andy Dalton as the screaming cowboy in the sky meme

EAGLES @ CARDINALS
The Eagles looked like a rough, but competent team with Hurts under center. The Cardinals are kind of a bad matchup though, it feels like to me. I hope the Saints just has a trap game against the Eagles and they aren't actually good.
If the Eagles win, I will draw Jalen Hurts singing REM to Carson Wentz

JETS @ RAMS
Every week the Jets just look hopelessly outmatched.
If the Jets win, I will draw an F-22 raptor blowing up a Ram

CHIEFS @ SAINTS
The Chiefs looked like straight garbage in the first quarter against the Dolphins and then they just did that Chiefs thing where they suddenly go god mode and beat the fuck out of their opponent and I honestly have no idea how any team can stop that. Certainly not Taysom Fucking Hill.
If the Saints win, I will draw Taysom Hill as a literal swiss army knife

BROWNS @ GIANTS
If Daniel Jones could look competent against a real team, that'd be great. Daniel Jones probably shouldn't even be playing. I wanted to have hope but the Cardinals game was just everything he was bad at early on this year, a complete regression. He's only looked competent against awful teams. I think he doesn't have a high ceiling.
If the Giants win, I will draw A Big Apple with Daniel Jones as a happy worm

STEELERS @ BENGALS
The Bengals are so bad. The Steelers probably need this win to keep the #1 seed in sight.
If the Bengals win, I will draw Mike Tomlin burning his coach of the year chances