CARTOON PICKS WEEK 7- Yay The Patriots Are Genuinely Shit Now
on
October 26, 2020
at
12:01 am
WEEK 7! The season is almost half over. Jesus Christ.
I wouldn't say too much happened this week to turn the tables or upset the balances. We've mostly kept going down the same road. Good teams will continue to be good teams. Bad teams will continue to be bad teams. Mediocre teams will continue to be boring. The NFCE will continue to to be the most entertaining division in football. Yeah. I said it. I'm tired of pretending that it's somehow an affront that the NFCE is a disaster. This is something we watch for entertainment. Hilarious failure is entertainment. Competitive failure is entertainment. I'm just as excited to see how one of these teams manages to lose as I am to see how good teams manage to win. But I digress and will likely have a comic about this later this week.
The Jets held a lead for an entire half of football! They held the Bills to nothing but field goals! That's….progress! Maybe the Trevor Lawrence sweepstakes isn't over yet. The Jags snatched defeat from the jaws of victory, as did the Giants and Falcons.
But the most important piece of information learned this week is that the Patriots are kinda ass! Not fake ass, real ass! They got stomped at home by the still somewhat injured 49ers. I was willing to overlook the loss to Seattle, the Hawks are good. I was willing to overlook the loss to Kansas City, the Chiefs rule and they had to start Brian Hoyer. I got suspicious when they got Cam back and still lost to Denver. But hey, they didn't have much practice time and had been shuffled all over the place thanks to the Covid scare. But…they go out against the 49ers, at home, and get absolutely curbstomped. Now they are 2-4 and sit at 3rd in the AFC East, below the rebuilding Dolphins and the Bills, only sitting ahead of the literal worst team in the league.
There is still plenty of season to go and we've all eaten our words on the Patriots before, but we are in a new era now. Brady isn't there. There is finally reason to hope it'll stick this time. They play the Bills next. If the Bills beat them, that's probably it for a divisional win. If they lose to the Dolphins, they might not make the playoffs. They don't have a hard schedule for the rest of the year, but outside the Jets none of the teams are pushovers. I have…cautious optimism. Brady is killing it in Tampa Bay (much to my dismay) so hopefully we can get this win out of the breakup.
I did pretty good this week, even though the Bengals, Falcons, and Titans made it pretty close. The Raiders once again fucked me over. I hate the Raiders.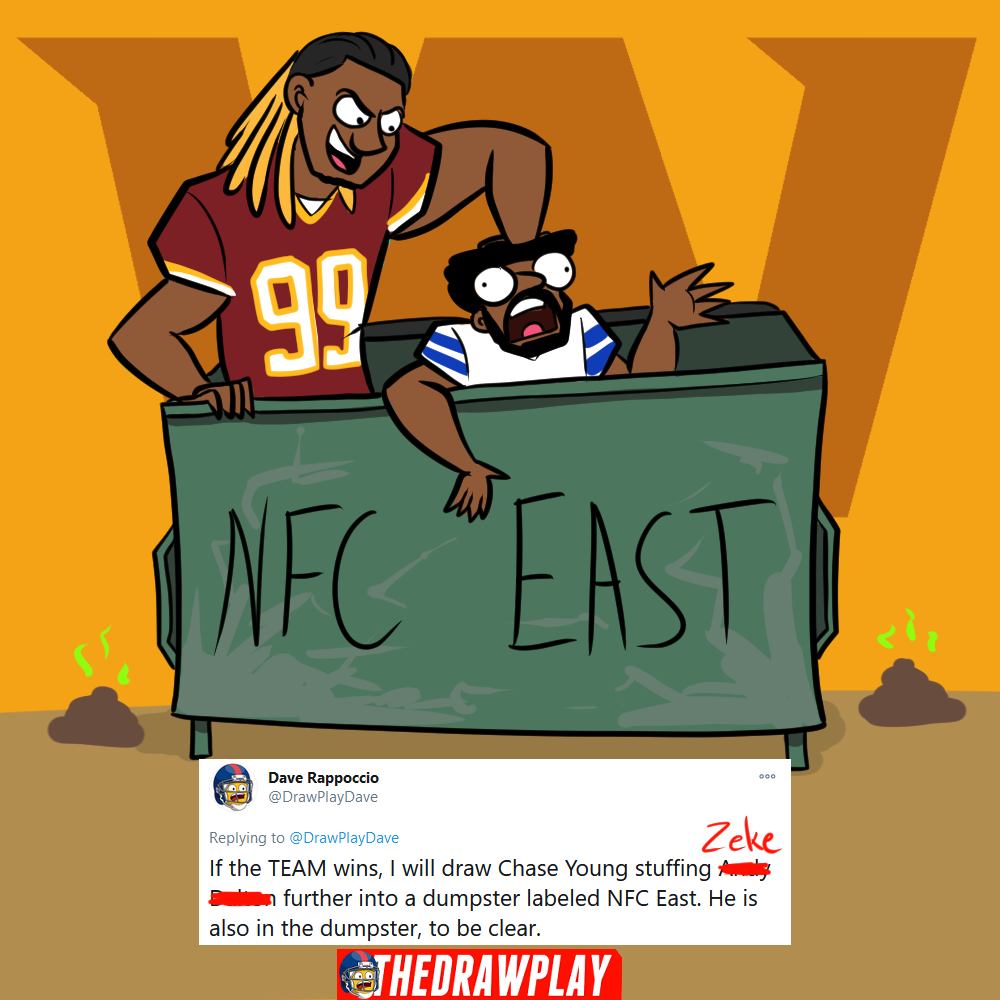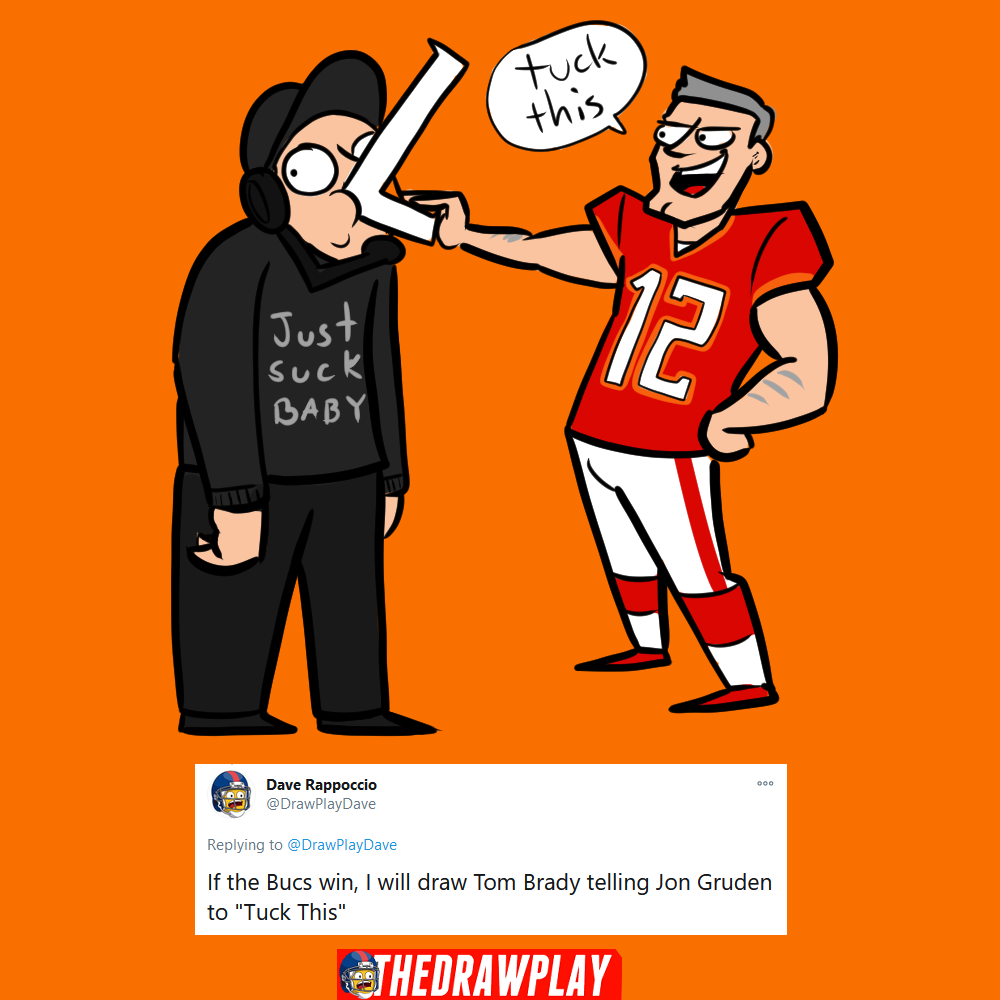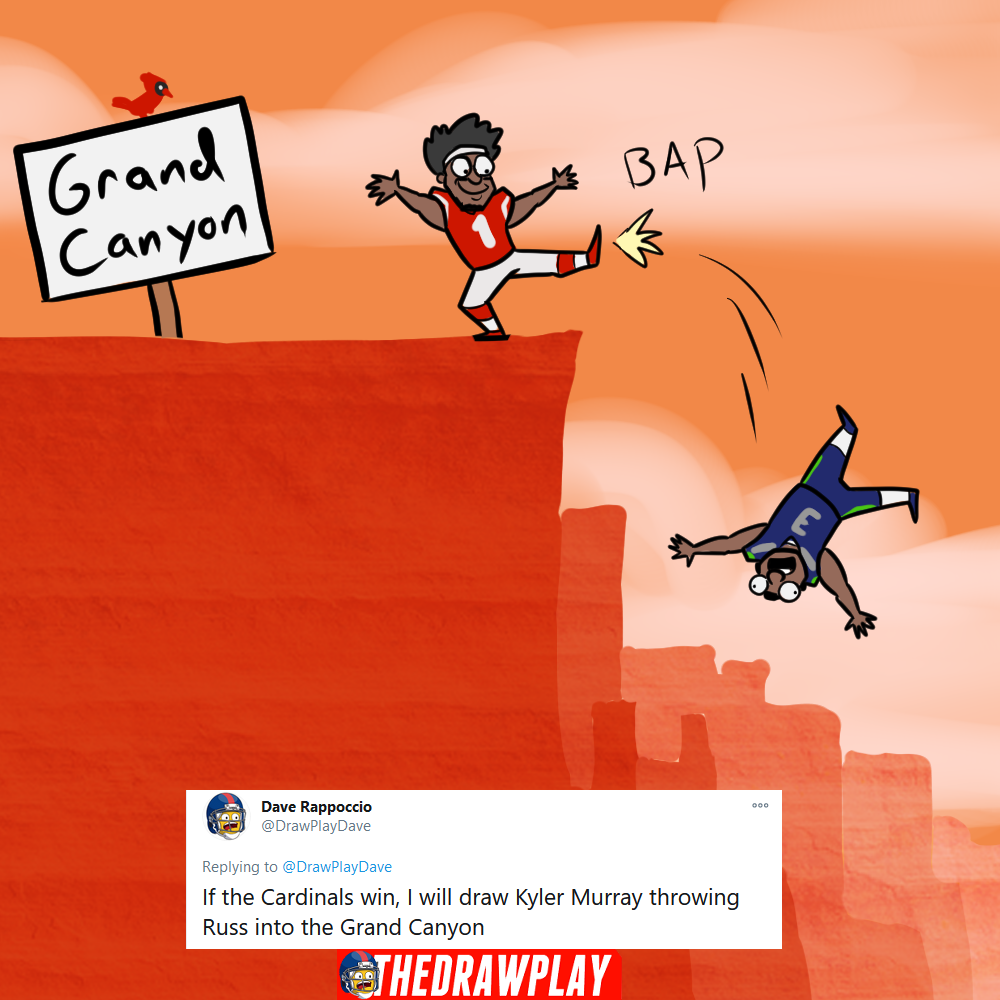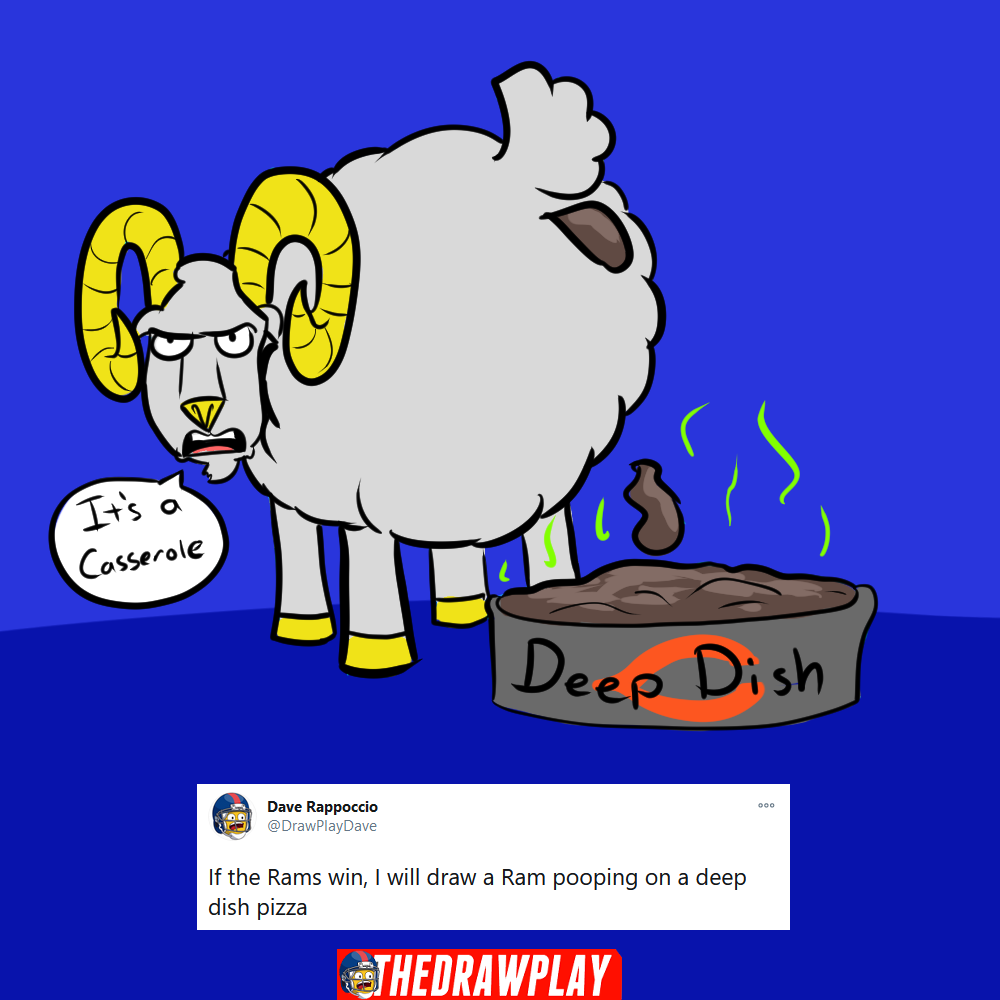 LETS TAKE A LOOK AT WEEK 8

FALCONS @ PANTHERS
The Panthers are mediocre but they try. The Falcons also try, they just fail really badly every time they do. The Falcons have incentive to just shit the bed too, get that draft pick on a lost season.
If the Falcons win, I will draw Calvin Ridley hadokening Teddy Bridgewater
VIKINGS @ PACKERS
Holy guacamole do the Vikings suck.
If the Vikings win, I will draw Kirk Cousins as dorky Thor
TITANS @ BENGALS
The Titans ran into a real challenge in Pittsburgh but they still put up a damn good fight. This team is legit. The Bengals just aren't on the same level.
If the Bengals win, I will draw Joey the Tiger pouring Skyline Chili over a plate of Nashville hot chicken
JETS @ CHIEFS
Jesus Christ
If the Jets win, I will draw Patrick Mahomes being led down the Shame Walk from Game of Thrones, with Adam Gase as the nun saying SHAME
COLTS @ LIONS
The Lions have valiantly fought back from the brink of despair to become thoroughly mediocre, only delaying the inevitable. Don't believe in the Lions. The Colts have reasons to hope.
If the Lions win, I will draw Matt Patricia riding a decrepit horse

STEELERS @ RAVENS
The Steelers are really good but they have to get punched in the dick at some point. The Ravens, at home, could be just the dick punch we've been looking for.
If the Steelers win, I will draw Ben Roethlisberger eating crabs

RAMS @ DOLPHINS
Why the fuck are the Dolphins sending Tua out to play his first game as a starter after a year of injury rehabilitation against Aaron Donald? Come on Dolphins, don't do that to the guy.
If the Dolphins win, I will draw a Dolphin in Sea World, only as the trainer, and the ram drowning in the pool

PATRIOTS @ BILLS
This is the Bills chance to really stamp their position at the top of the division. They win this, they aren't just in the drivers seat, they are the team to beat. They lose this, they might just be the same old Bills. I think they need this win and they know it.
If the Patriots win, I will draw a Buffalo getting leveled by a smug Bill Belichick

RAIDERS @ BROWNS
Absolutely ugh at this fucking matchup. I believe in the Raiders…they fail. I distrust the Raiders…they win. I deliberately try to game the system and pick against my heart, and they screw me over. Now they play a team that isn't better or worse then they are, especially with Beckham out. Fuck the Raiders. Go Browns.
If the Raiders win, I will draw the Raiders Stadium as a giant roomba slupring up Cleveland

CHARGERS @ BRONCOS
I was shocked this weekend to see the Chargers had only won a single game up until yesterday. They feel like a better team than that. Justin Herbert continues to rule. The Broncos just seem like an ugly, unfun slog of a team. Go Chargers.
If the Broncos win, I will draw a large horse kicking Justin Herbert in the gut

SAINTS @ BEARS
The Saints. A team that should be better than they feel, despite the solid record. The Bears, a team that feels significantly worse than their record, but they keep winning. This is a hard choice, but I refuse to trust the Bears. EDIT: After the Rams game, I definitely don't trust the Bears.
If the Bears win, I will draw the Bears winning Fat Bear Week

49ERS @ SEAHAWKS
This aught to be a great game! The 49ers are rolling and the Seahawks defense isn't that great. The Hawks, of course, keep winning, but that has to end at some point. EDIT it, in fact, ended last night, in the game of the year vs the Cardinals. The Hawks are mortal!
If the 49ers win, I will draw Yosemite Sam yahooing over the body of Russell Wilson

COWBOYS @ EAGLES
TRASH FIGHT! The Cowboys might not even have Andy Dalton for this game. The Eagles have already adjusted to playing dudes they picked up from their local homeless camp. This is how the Eagles win, by dragging a shit team into their own web of despair.
If the Cowboys win, I will draw Mike McCarthy flipping off the haters

BUCS @ GIANTS
We can make all the "Giants are Brady Kryptonite" jokes we want but this shouldn't be close.
If the Giants win, I will draw the Giants as Brady Kryptonite