CARTOON BETS WEEK 4 – It's Just A Back Injury
on
October 3, 2022
at
12:01 am
NOTE: The site has been having technical slowdown problems this past week. Im working on it. It's been agonizing, and I may not be able to fully update everything for a bit. Please have patience as I work on it.

Redeemed, Sixburgh. Redeemed.
Things are finally starting to make some sense. The pieces are falling into place. Everything is becoming clear, except for Tua, who cannot remember where he is. I'll have to inevitably make a comic on that this week.
So what's up in the NFL this week? What's the scoop? Who's a fraud? Who is mid? Most of the league is mid. We don't have a lot of frontrunners and we don't actually have a lot of nightmares yet. Still early, so they will show themselves over time, but usually, we have a little more dichotomy at this stage. It's pretty even. Maybe this is a result of the fewer preseason games allowing squads to coalesce sooner.
THE GOOD
-The Bengals are back on track from the looks of it, they beat up a Jets team last week and then went and beat the hottest team in the AFC on a 4 day turnaround. This wasn't entirely their own doing, of course, the Dolphin's chances went up in smoke the instant Tua went down, but the Bengals finding their footing in a muddled and mid-AFCN is good news for them. They could be in first place by the end of week 5 with some favorable results.
-The Giants! The Giants are 3-1 and honestly, I'm pretty happy with them. Do I think they are playoff contenders? No. Are the injuries piling up? Yes. Can anyone catch a football? No. But Saquon is looking like his rookie of the year self again and this is the first time in about a decade I'm not constantly mad at the playcalling. I think this might actually be a good coaching staff currently held back by a lack of talent. I'm…optimistic for next year? We won't do much in 2022 thanks to the holes in the roster, but I'm already pleased by the direction we are going.
-The Titans! The Titans came out of the gate in horrific fashion but like the Bengals, have salvaged the rough start in a bad division to regain consciousness. I also don't see them being much of a threat this year but they don't have much divisional competition outside the equally flawed Jaguars.
-The Bills! The Bills almost slammed down to 2-2 after the hottest start after two weeks, but they came back to show they are still the big man on AFC campus. If they can stay reasonably healthy and get a few dudes back, they remain the biggest threat.
-The Jets! The Jets have farted themselves to 2-2 and while nobody has any expectations and beating the Steelers isn't a high mark of quality (more on that later), if they had been 0-4 at this point nobody would have batted an eye. Wilson is back, they scored points, and can play with a little bit of house money. Good for them.
-The Eagles are scary as hell.
-The Cowboys are a competent team. They might not be good, certainly aren't great, but they are competent. The week 1 gloom proved to be a mirage. I'm excited to see Dak come back, have a game worse than Cooper Rush, and the fanbase tears itself apart
-The Chiefs came out against the Bucs like a bat out of hell. Mahomes did Mahomes stuff. Chiefs still good.
THE BAD
– The Steelers are atrocious. TJ Watt might be the MVP, because in one game he tricked us into thinking that at least the defense was good. Mitch Trubisky sucks, and thankfully we won't have to watch him anymore as they finally put Pickett in, who promptly threw a pick. At the very least, Pickett might make the offense more watchable, but this team is not good.
-The Bears are rough. Real rough. That offense cannot do anything. Justin Fields at this point smells like a bust. This team doesn't feel like a 2-2 squad at all. This is a lost year for the Bears.
-The Colts are bad, but this isn't really a surprise.
-The Texans are probably the team best suited for the #1 seed. They just aren't good at anything. They have no hype or hope. I don't know who looks at the Texans on their schedule and gets nervous. This is a bad football team who's best performance this year was when Lovie Smith punted to play for the tie in week 1. Pathetic squad.
-The Panthers remain in a holding pattern while their plane slowly loses altitude until the moment Rhule is finally kicked out of the emergency exit door
-The Broncos feel like an 0-4 team that is somehow 2-2. They fumbled away week 1, they somehow survived weeks 2 & 3 with a little help of playing the Texans and Jimmy pulling a Dan Orlovsky, and they lost in a predictable fashion to a winless Raiders team. The Broncos are a slog to watch.
-The Saints are a mess. Just depressing to watch. They double doinked on the same kick, to lose to the Vikings. How do you have a tragic kick against the team known for tragic kicks.
-The Commies are so dull I forgot they existed and typed this bit last.
THE MID
-The Dolphins should be in the good, and maybe once Tua comes back they will be. But the past two weeks have included squeaking by a damaged Bills team and then horrific medical management leading to a loss to the Bengals. All eyes are on the Dolphins now to see if they recover from this mess. I think they will, but until Tua is back I'm a lot less scared of them.
-The Vikings have somehow won two games in back-to-back weeks it felt like they shouldn't have won. They are 3-1, and might be in contention as the worst 3-1 team. I don't think anyone is afraid of this squad.
-The Chargers briefly let the Texans threaten to make a comeback before they put them away. The Chargers are very mid.
-The Raiders were always better than their 0-3 record and finally finished the job. I wonder if McDaniels felt good taking it to Denver. The Broncos have yet to beat Las Vegas.
-The Seahawks! While they are also a very flawed team it's bizarre seeing them score so many points. Geno Smith is having the time of his life, and I am deeply happy for him.
-The Lions might have the best offense in the league! Unfortunately, they also might have the worst defense in the league. This has resulted in an extremely entertaining 1-3 squad that is must-watch TV but not a must-pick bet.
-The Jaguars had a rough week in bad weather to arguably the top team in football. Trevor fumbled 4 times. Not a great showing for a team on the upswing, but a reminder that they have a ways to go.
-The Cardinals extending Steve Keim and Kliff Kingsbury might actually be low-key the biggest self-own of any team this offseason. Kliff is one thing, but Keim's drafting has been astonishingly terrible, his saving grace has been luring some good veterans to the team. That extension might have set this team up for mediocrity long term.
-The Ravens are inspiring in how they can't finish anything they start and John Harbaugh, bless his heart, keeps making bold endgame decisions that blow up in his face when they fail to execute and makes all the conservative football fans cream their pants
-The Packers technically won but that didn't feel like a win, it felt like they barely escaped. They got taken down to the final play of overtime against…Bailey Zappe. In Lambeau. The offense has holes and the defense is not inspiring.
-The Falcons feel distinctly average. Good for them, because I know none of us had expectations for them.
-The Browns should have been able to beat the Falcons, and they didn't. The win against Pittsburgh definitely feels less impressive now.
-The Bucs. Dare I say it? Tom Brady looks old? No. I can't commit to it yet, that's just asking for trouble.
-The Patriots feel like a well-coached bad team. They are keeping games competitive, but they just aren't good enough.
-The 49ers beat the Rams, as expected, but they also aren't very inspiring.
-The Rams should be better than this, but they just aren't.
CARTOONS! I did fairly well this week and I think the results are good.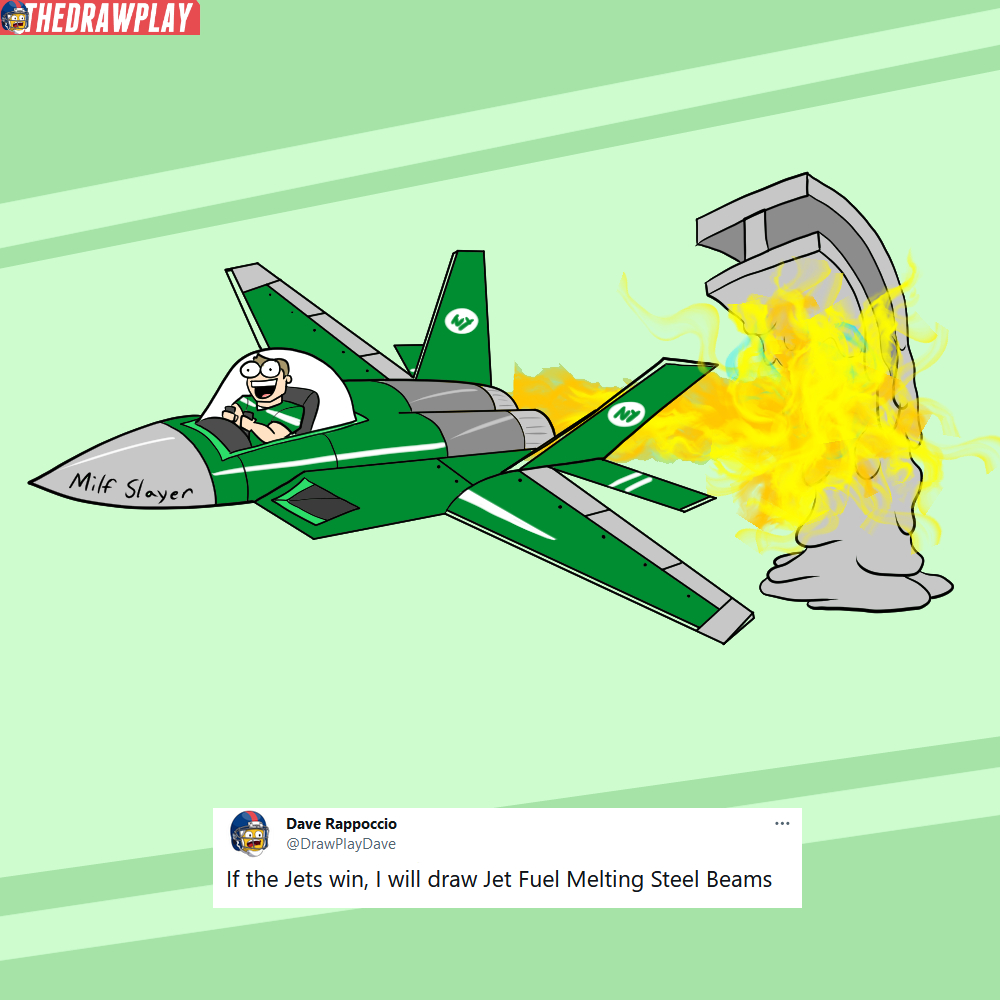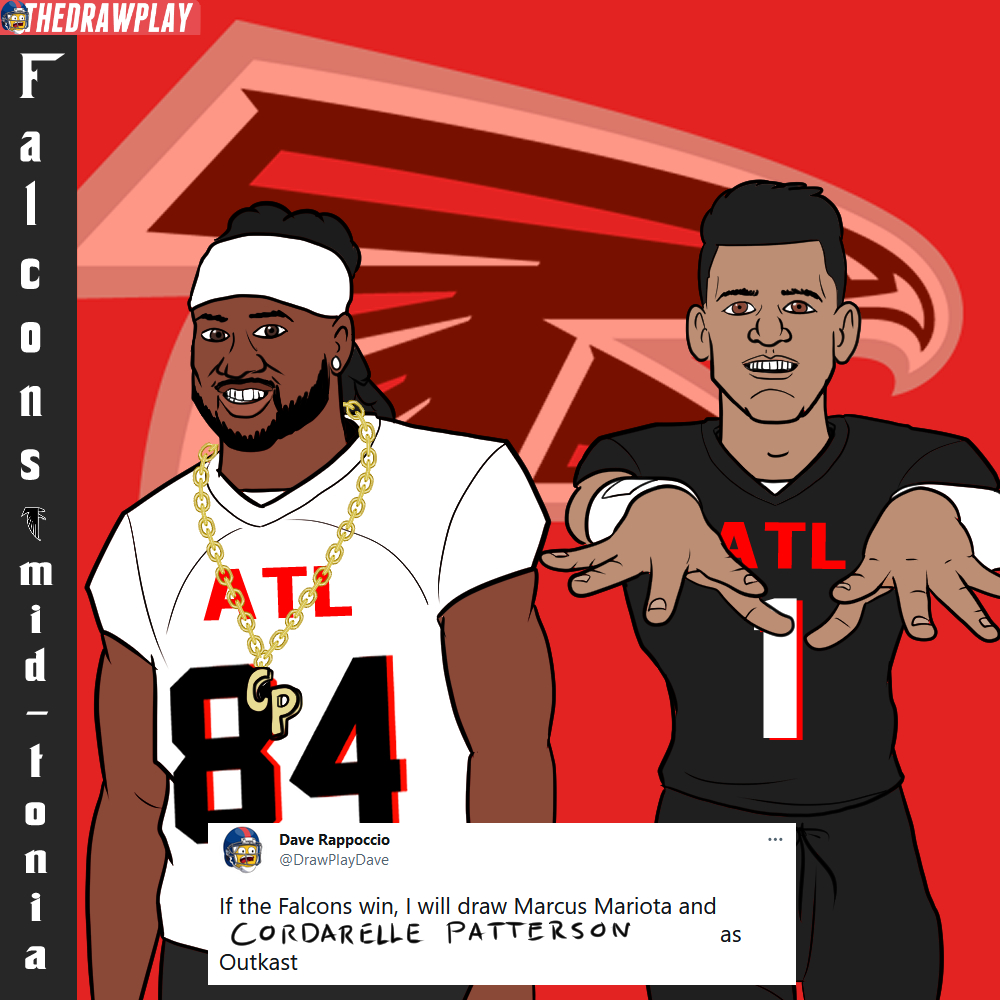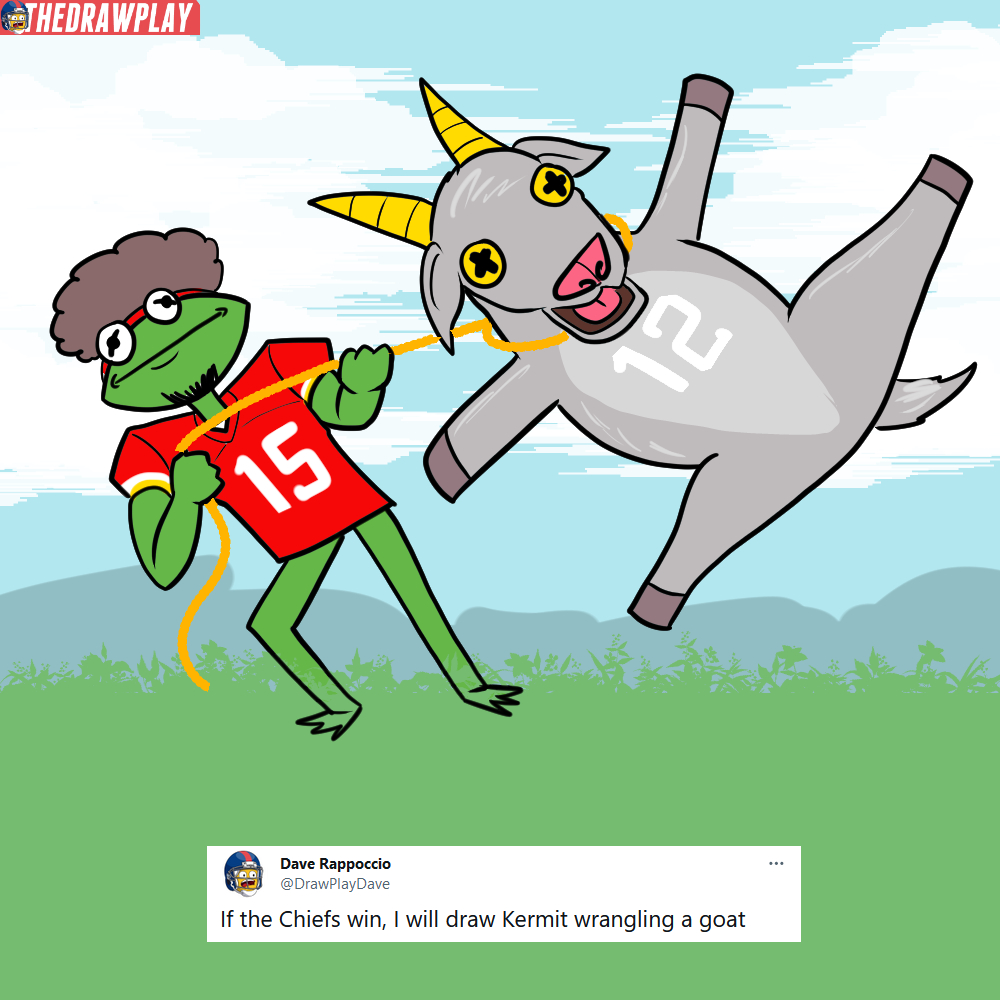 PICKS FOR WEEK 5
COLTS @ BRONCOS
Battle of the dumb horses. I think these two teams, despite their records, are basically even. Even in the fact that they should both be sent to the glue factory. On a short week I feel like I gotta go with the home team.
If the Colts win, I will draw Centaur Ryan defeating Centaur Russ in battle

GIANTS @ PACKERS
If the Giants entire offense wasn't injured, I might actually have a little faith here. But a team already suffering on offense is now Saquon and nobody else. I can't see them doing enough to beat even a lesser Pack squad.
If the Giants win, I will draw Brian Daboll as the new queen

LIONS @ PATRIOTS
Bailey Zappe about to put up 350 yards and 3 TDs on this sorry defense and fool us into thinking he's good. Since it's in Foxboro and the Pats defense isn't too bad, I'll take the Pats.
If the Lions win, I will draw Dan Campbell ripping Bill Belichick in half

CHARGERS @ BROWNS
Battle of two teams who are going to be on the "in the hunt" category in late-season postseason graphics. Browns I guess. Usually take the home team when I don't know.
If the Chargers win, I will draw Herbie as Electro, shocking the Brownie

TEXANS @ JAGUARS
The Jaguars get handed a nice bounce-back game to compensate for the Eagles loss
If the Texans win, I will draw Davis Mills as a snake in the jungle

FALCONS @ BUCS
Falcons probably dont have the firepower to overcome the Bucs D
If the Falcons win, I will draw Marcus Mariota having a sexy photo shoot

STEELERS @ BILLS
The Steelers are probably going to get pummeled and I'm here for it.
If the Steelers win, I will draw Kenny Pickett planting his flag on the corpse of a buffalo

DOLPHINS @ JETS
Dunno how the Dolphins will be sans Tua, but I still have no reason to trust the Jets.
If the Jets win, I will draw Zach Wilson wooing some Miami milfs

BEARS @ VIKINGS
Vikings gonna squeeze out another win against a bad team
If the Bears win, I will draw an extremely large bear about to eat Kirk

TITANS @ COMMANDERS
Wentz is very familiar with blowing games to the Titans
If the Commies win, I will draw Carson Wentz as Commander In Chief

SEAHAWKS @ SAINTS
Seahawks are fun, even if they aren't good.
If the Saints win, I will draw Andy Dalton riding a gator in the bayou

49ERS @ PANTHERS
The Panthers are shit. Can't pick em.
If the Panthers win, I will draw CMC carrying the team on his back

EAGLES @ CARDINALS
Bird fight! Eagles would rip a cardinal to shreds.
If the Cardinals win, I will draw a red tornado of Cardinals tearing Jalen Hurts to shreds

COWBOYS @ RAMS
The Cooper Rush story has to run into a problem eventually, right?
If the Cowboys win, I will draw Cooper Rush cowboy riding a bucking ram

BENGALS @ RAVENS
The Ravens almost have to win this. They keep looking incredible for a half and then falling to pieces. Not sure why, but it's a problem.
If the Bengals win, I will draw Joey the Tiger putting his cigar out on a raven's face

RAIDERS @ CHIEFS
Raiders are boned
If the Raiders win, I will draw Josh McDaniels as Mator, best buddies with Derek Car