Sexy Rexy Rises Again
on
August 27, 2015
at
12:04 am
I'm so happy. I never thought this day would come. I've been forgetful in my duties these past few months because honestly I've been waiting for him to retire. I've made up my mind that when he officially retires, I officially retire the gag. After a year off I was kind of anticipating it. He hasn't been a starter since 2011, got cut by the Browns last year then denied them at the end. It felt like it was over. Then today happens and my love for Rex has re-ignited and I can't wait for more Rex Grossman. Rex Grossman fever is back.
Wrote a thing for Uproxx about it already
Then made a flowchart: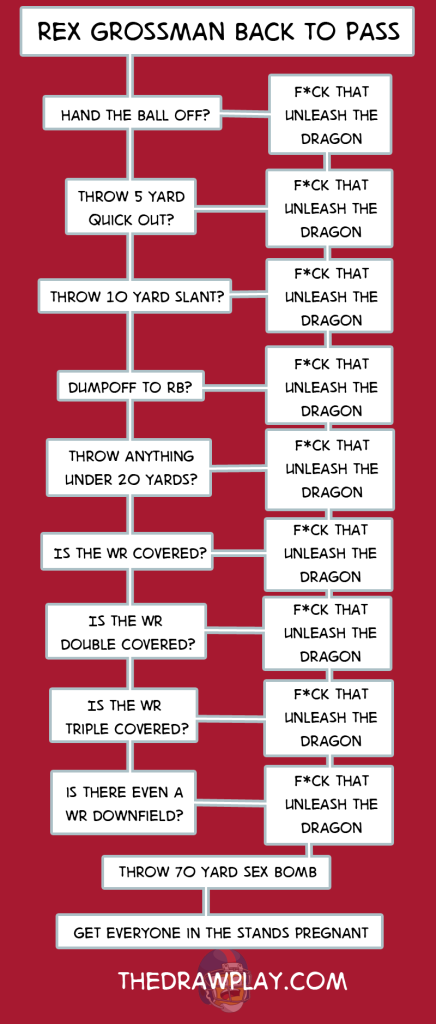 I kind of wonder if he and Kyle Shanahan are secret lovers. They were together in Houston, and Rex followed Kyle to Washington, then Kyle went to the Browns last year and Rex followed him again, before getting cut. Now Shanahan is the OC of the Falcons and boom, Rex is back. Those two are joined at the hip. Rex probably impregnated Kyle's wife and Kyle needs to keep him employed so Rex can pay the child support.