CARTOON BETS WEEK 1 – The Vikings are off to their usual start
on
September 13, 2021
at
12:01 am
WEEK 1 is (almost) over! The Baltim-IR Ravens still have to take on Las Vegas. If that game goes poorly for me, tune in tomorrow for an extra image.
EDIT: RAIDERS/RAVENS WITH THE MANNINGCAST WAS A TOP 5 GAME OF THE YEAR ALREADY, ABSOLUTE LAUGHER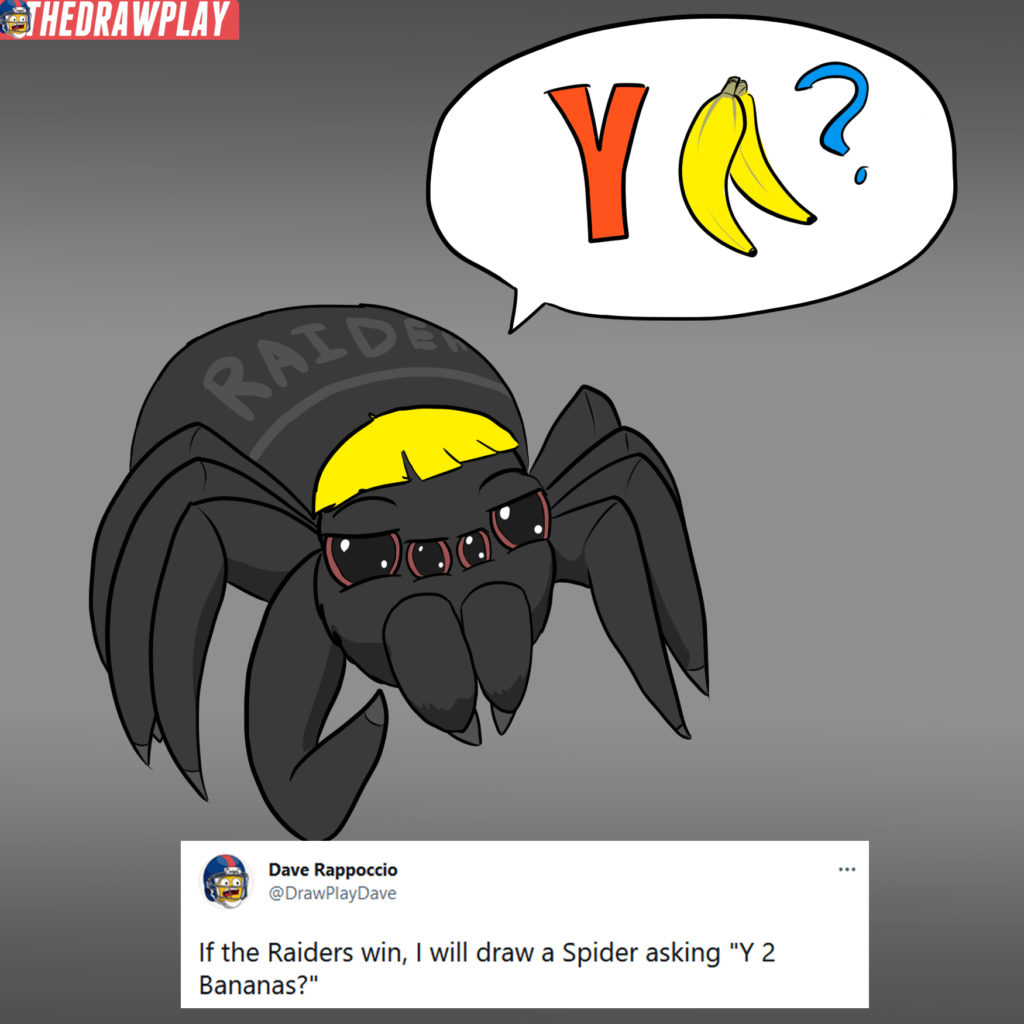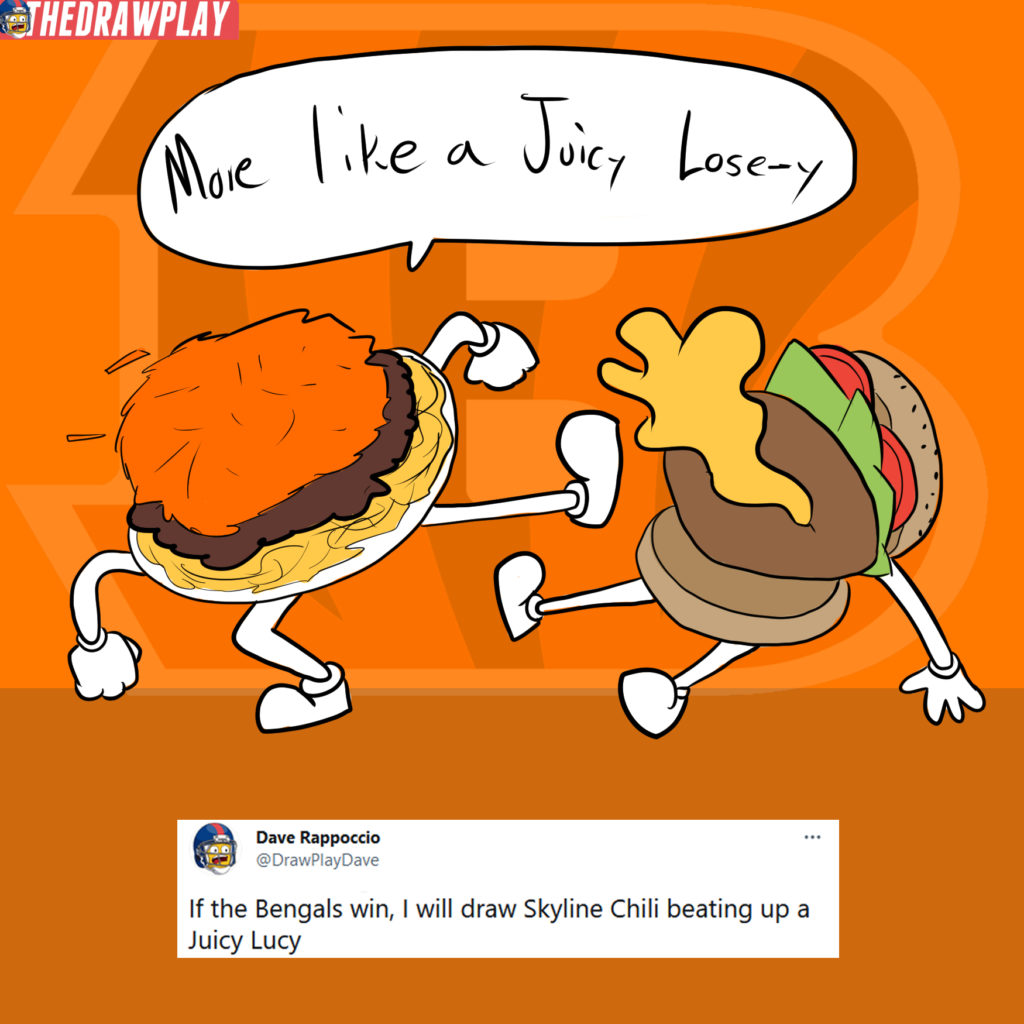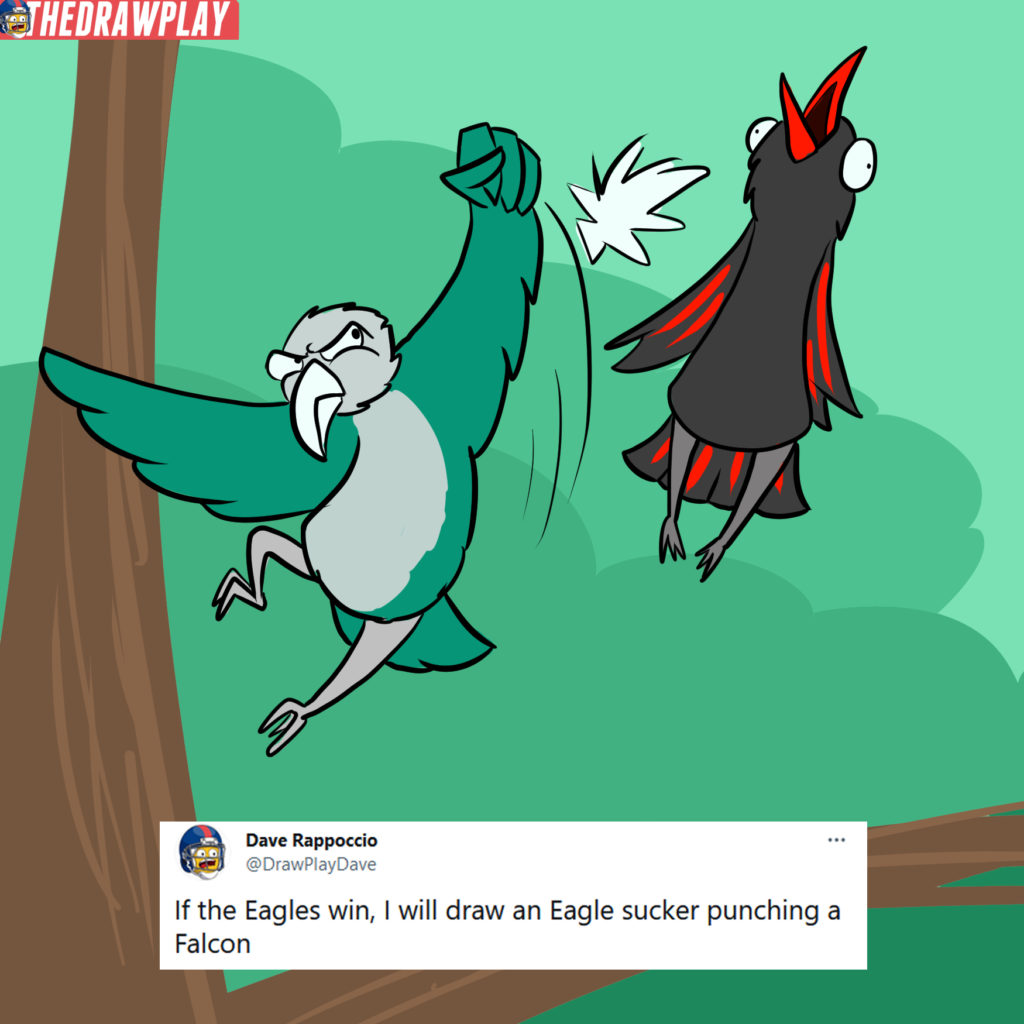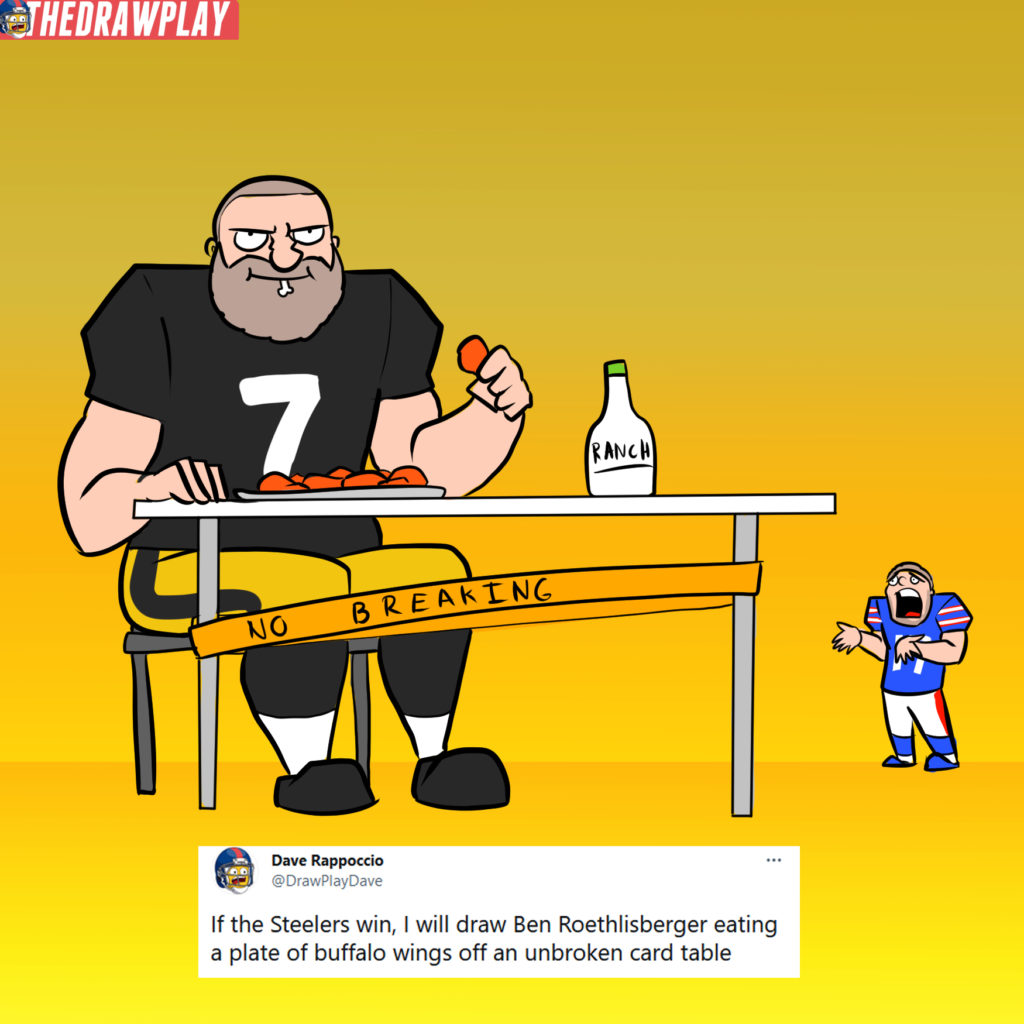 So what did we learn from week 1? Well, honestly nothing. Week 1 is week 1. What happens in week 1 only ends up making sense in hindsight and the context of the later season. What games were flukes? What games were actually revealing of the teams that are good/bad? It's impossible to know at this point, but there should be plenty of tidbits to look at.
The Packers looked awful. There is no reason to panic yet. If they look like that against the Lions next week, then it's time to panic. The Saints might actually just be good. Jameis finally lived up to his pre-draft hype. I'm not ready to live in a world where Jameis is elite. Kyle Shanahan showed he still doesn't know how to close out a game and the Lions almost came back in a game they had no business even being in. Cleveland still looks legit, even if the game ended up getting away from them. Arizona is the one team I would be wary of getting too hyped about. That was certainly a dominating win by the Cardinals (Chandler Jones my goodness) but it was the kind of domination that felt unsustainable and partially due to the Titans underachiving. Felt pretty proud to have called that one coming though.
Vikings/Bengals ended up being one of the best games of the weekend, but it felt like a case of "two evenly matched bad teams combine to make a good game". I don't trust either of them to win against better teams. And the weirdest part of all, the two rookie head coaches to get that first win gatorade bath were…David Culley and Nick Sirianni. Just as we all predicted.
I have zero desire to watch the Giants this year. It just looks like it'll be another waste of a season. The only bright spot I see is when everyone gets fired by the season's end. Daniel Jones will never be better than backup-caliber. The defense is solid but again spent so much time on the field due to their own inability to stop 3rd downs and because the offense never does jack shit. There is a lot of talent on this team, but Judge seems like a dumb prick, Garrett can't call a game for shit, and Daniel Jones isn't a question of if he'll turn the ball over, but when.
Lets look ahead at week 2!
GIANTS @ TEAM
The TEAM lost Fitz to injury early and as of this writing, I'm not sure if he'll be back for the game or not. But it doesn't matter. The Giants are pretty much only capable of consistently beating Washington but I think even that streak ends this week. The TEAM put up a good fight against Herbert and the Chargers, and the Giants do not have a Justin Herbert. The rest of the TEAM is pretty stacked. I think the one bright spot of the season ends.
If the Giants win, I will draw Daniel Jones peeing on a TEAM logo, as every other team pees on him

RAIDERS @ STEELERS
I dont know how good the Raiders are since as of writing they haven't played yet. But my hopes are low because the Steelers handled the Bills. I will never trust a Jon Gruden team.
If the Raiders win, I will draw Derek as a Car
49ERS @ EAGLES
Eagles put up a decent enough performance against a hapless Falcons franchise. I'm not sure it'll work against the 49ers, who despite the almost choke are still just far too loaded.
If the Eagles win, I will draw Jalen Hurts twerking on Yosemite Sam

TEXANS @ BROWNS
The Texans did much better than I expected, even if it was against a disgusting pile of crap Jacksonville calls a football team. I'm not sure they are going to be as effective against a Browns team that held its own with the class of the AFC.
If the Texans win, I will draw the wheels falling off the Browns bandwagon

BRONCOS @ JAGUARS
I still don't have a high opinion of the Broncos, and Jerry Jeudy is hurt now, but the team I saw on Sunday against the Giants felt like a better Broncos team than I expected. Vic Fangio called the game with big brass balls. Teddy Bridgewater played fast and loose in a way I've never seen him do before. There was actually a lot to like. If they keep doing that and it isn't a one-week wonder, that is going to win them some games. Especially this one.
If the Jaguars win, I will draw Trevor Lawrence on a horse

RAMS @ COLTS
The Rams looked as fun as I hoped they would with Stafford at the helm. The Colts looked as mediocre as I expected they would. Sometimes I'm right. Hope I continue to be right.
If the Colts win, I will draw a horse happy in the Lucas Oil Barn

BILLS @ DOLPHINS
If the Bills start 0-2 things might begin to unravel. The Dolphins managed to beat the Patriots, but it wasn't convincing in the slightest. My opinion on the Dolphins is souring rapidly and it feels more necessary for the Bills to win this one to keep the season from going into early crisis mode.
If the Dolphins win, I will draw Tua as a mermaid

PATRIOTS @ JETS
It was funny watching the Patriots and Mac Jones. The hate I've felt for so long was significantly diminished. I still don't want them to win games, but with Brady gone, the inevitability of them feels missing. They feel like a regular team again. It's refreshing. Zack Wilson didn't look too bad out there, but the Jets are so utterly depleted of any talent that it'll be at least a year before we have to take them seriously.
If the Jets win, I will draw Belichick dreaming of the 3 hours he was the Jets coach

BENGALS @ BEARS
The Bears should probably not play Andy Dalton. I'm not sure if they will for this one, but they shouldn't. If they start Fields, I like their chances more. But that said, I still think they can beat the Bengals. This is a more important game for the Bengals. If they can pull this win off, they might have something brewing.
If the Bengals win, I will draw Joe Burrow putting out his cigar in a bear's eye

FALCONS @ BUCS
Well any faith I had in the Falcons potentially being okay quickly went out the window this past weekend. They can't possibly beat the champs.
If the Falcons win, I will draw Matt Ryan crying with joy over shrugging Tom Brady

VIKINGS @ CARDINALS
The Cardinals showed life, the Vikings looked mediocre. Gotta go with the hot hand on this one, especially at home.
If the Vikings win, I will draw Kirk Cousins, rejecting a shot of Cardinals vax

TITANS @ SEAHAWKS
The Titans are a good pick for team most likely to regress this year. They didn't look good against Arizona and going into Seattle is a recipe for starting bad. Wouldn't be surprised if things enter panic mode after this loss.
If the Titans win, I will draw Derek Henry cooking Russ
SAINTS @ PANTHERS
I'm not sure the Saints are as good as they looked against the Packers, but they are probably pretty good.  The Panthers looked mediocre against the terrible Jets.
If the Panthers win, I will draw a black cat stealing Jameis' crab legs

COWBOYS @ CHARGERS
The Cowboys proved themselves to look like a team that should be favorites in the NFCE. Dak looked great. The team held their own against the stacked champs. Now, the Bucs kinda flopped about a bunch in that game and didn't quite resemble their best selves, but the Boys still looked decent. I think they can and probably will beat the Chargers. I know the Chargers just beat the team, but the Team has no QB, and I refuse to trust the Chargers yet.
If the Chargers win, I will draw Mike McCarthy being electrocuted

CHIEFS @ RAVENS
This probably would have been a better game before the Ravens lost half the team to IR.
If the Ravens win, I will draw Lamar Jackson, RB1

LIONS @ PACKERS
Man, a week ago, this looked like a pathetic slaughter. Now it might actually be a good game. This is probably a must-win for the Packers now, and after a week of listening to people doubt him, Rodgers will be plenty fueled up on spite gas.
If the Lions win, I will draw the Packers in panic mode