Chad Henne struggles 2
on
September 23, 2014
at
12:01 am
I came up with a slightly better version of the "Bort gets the start" joke when I was ten minutes from finishing this, so I might make it a special bonus comic for tomorrow! Or I might do a quicky comic, haven't decided yet.
Anyway, the time has come. BORT TIME. THINKING WITH BORTLES.
BORT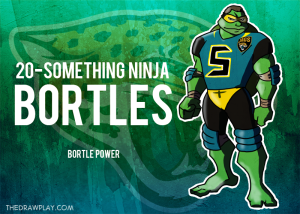 Now that we've got Bortle Power I officially am a Jaguars bandwagon fan for my second team. Go Bort go! BORT BORT BORT.